The Question Club | Uniontown, PA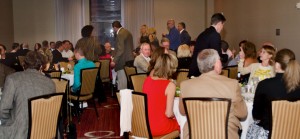 Dear Friends,
Welcome to 95th year of The Question Club!
We hope that everyone has had a successful and great start to their 2020! This year we have taken a different approach to help stabilize the internal organization and rebuild a line of succession for the future. Christopher will be in contact over the coming weeks to confirm changes in address and contact information. Please reach out to existing members who have had issues with contact and have them reach out to Christopher ASAP.
Membership Dues
Dues will remain at $500.00 for the 2020 season. Clayton will be sending out invoices shortly. Please make payment as soon as practical so we are prepared and ready for the first event. Dues should be mailed to: The Question Club c/o Clayton Gregg 538 Morgantown St. Uniontown, PA 15401
Event RSVP and New Website!
The RSVP page will again include the meal choices and guest information if needed. The RSVP will also include the cost for our guests. Each event will vary on the cost for guests as dependent on the cost of the event.
Please feel free to contact us with any questions throughout the year. Our Contact information is below. We are looking forward to another successful season of the Question Club!
About The Question Club of Uniontown | Fayette County, PA
The Question Club of Uniontown was started in 1924. Members today enjoy fine dining and entertainment at wonderful venues such as Nemacolin Woodlands Resort, Uniontown Country Club, The Duquesne Club, and numerous other locations. To see what we're all about, email or call one of our officers below!